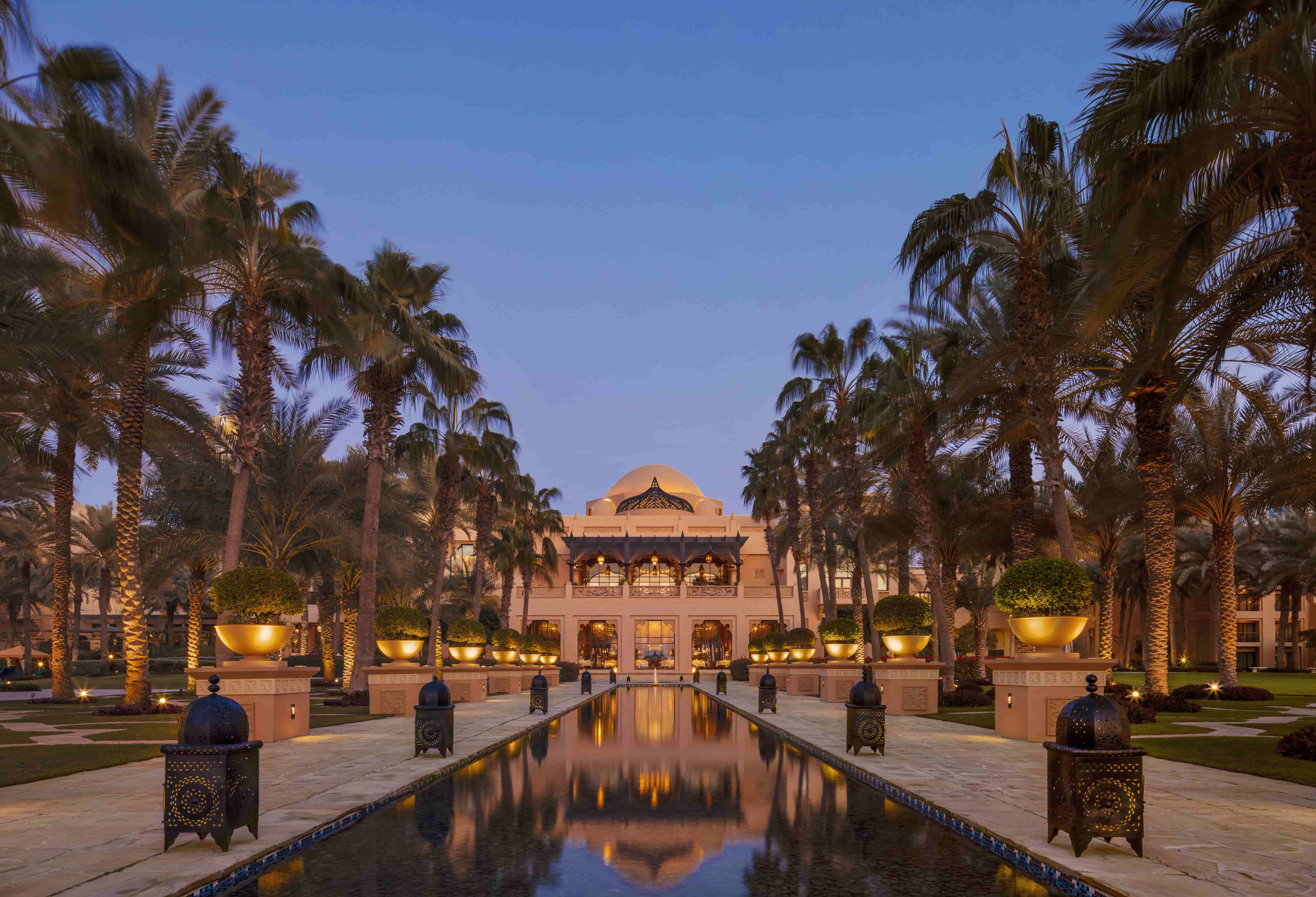 One&Only Royal Mirage
Brides worry about the details of their wedding because they understand that every moment of this special day will stay in their memory for life. This is why they want every minute to be perfect. It's the same with the honeymoon. The honeymoon is different from a regular vacation. It goes without saying that brides want romance, privacy, and special memories. For a unique atmosphere and plenty of special moments go to One & Only The Palm and One & Only Royal Mirage in Dubai. Olivier Lou, Director of One & Only resorts, explained how couples can celebrate their wedding and anniversary at either resort and why it is worth returning again with the children.
One&Only Royal Mirage
About the resorts
You've probably heard of One & Only. The famous resort chain brings together luxury hotels and private homes in countries across the world, from Australia to Rwanda. In Dubai, there are two resorts: One & Only The Palm – an oasis of tranquility on the picturesque artificial island of Palm Jumeirah, and One & Only Royal Mirage – located in the gardens of Al Sufouh on the Persian Gulf.
Olivier Louis:
One & Only resort is not a place where you can just "stop" to unpack and sleep. It is a space where you want to stay a little longer, where you want to enjoy every minute, feel relaxed and experience a new kind of luxury.
One&Only The Palm, One&Only Royal Mirage
Wedding at One&Only
Venues for small gatherings
Both resorts have several venues that are ideal for a wedding celebration. One & Only The Palm has an incredibly romantic option for a small gathering of 20 people with a private hall located right on the pier. From the veranda, you can enjoy a picturesque view of the bay. One & Only The Palm is also a great choice if you want to make a special entrance to the ceremony: the bride and groom can arrive by yacht.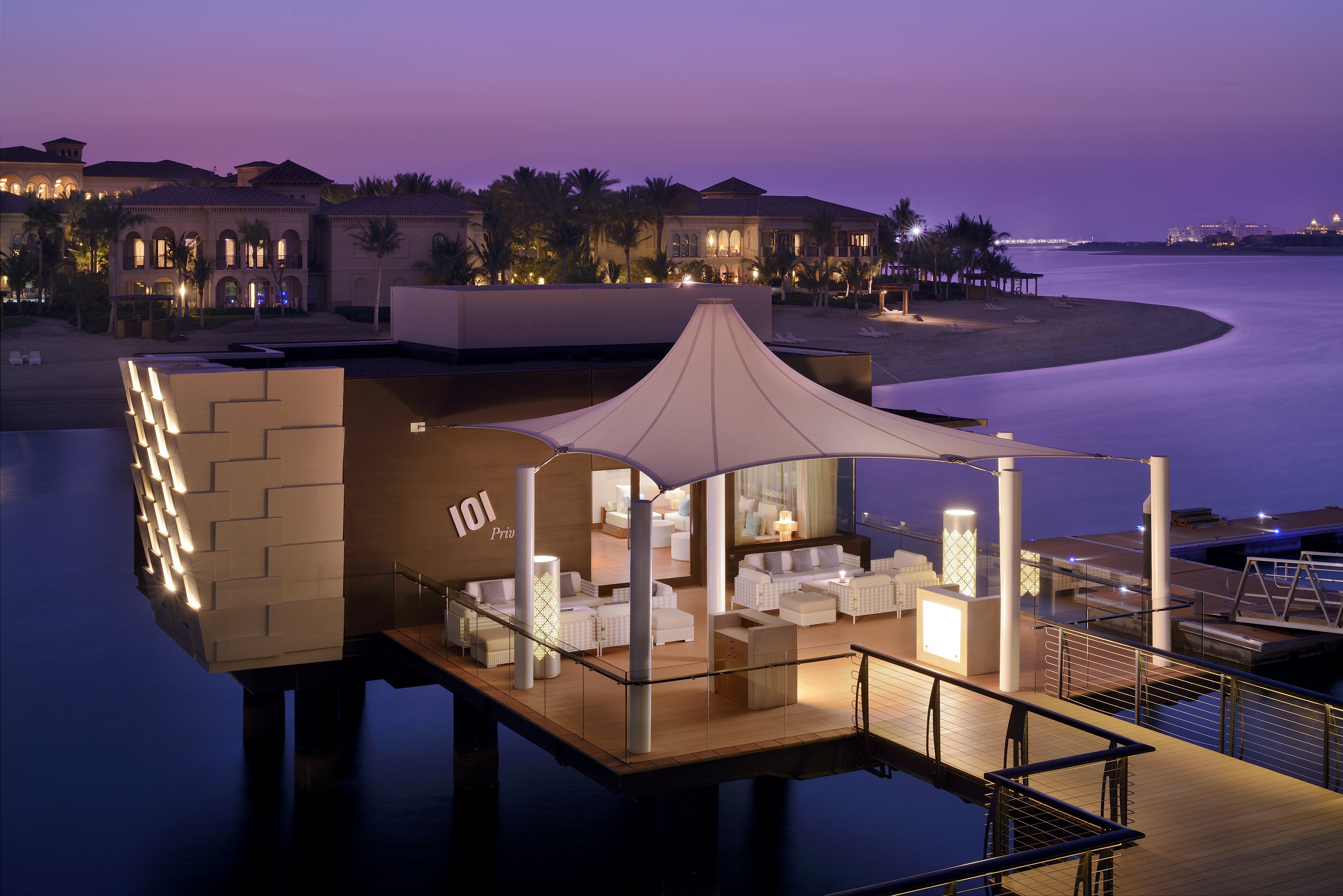 If you want to have your celebration indoors, choose the banquet space for 80 people with a separate entrance, or arrange a dinner for your loved ones in a private room with floor-to-ceiling windows. For sunset and after-dark city views, step out onto the candlelit veranda of 101 Skyline Deck.
Venues for big weddings
If you have more than 100 names on your guest list, the perfect venue is waiting for you in One&Only Royal Mirage. For the ceremony, there is a garden surrounded by palm trees with an oval platform and an amphitheater that can accommodate up to 350 people. And, of course, make use of the spacious banquet halls – the Royal Ballroom for 300 guests and the Peregrine Ballroom for 160 guests.
If you have a lot of guests, but at the same time you are limited to a cocktail party or a buffet-style table, there is a suitable place at One & Only The Palm. You can arrange a relaxed European-style event for 200 people in the open-air courtyard with beautiful water-features.
Wedding anniversary in One&Only
If you are not planning to renew your vows, then you won't need the entire venue to celebrate your anniversary. ​​Dinner at a restaurant is the perfect idea for an evening in the company of loved ones. There are eight restaurants at One & Only Royal Mirage, so it might not be so easy to choose. Let's explore a few of the options... At One & Only The Palm, there is the renowned Zest restaurant by French chef Yannick Alléno, winner of three Michelin stars.
Olivier Louis:
Yannick Alléno is an excellent chef. I have been working with him for ten years. He pays a lot of attention to the individual approach and offers each guest something unique. For example, after dinner, you can ask to make a special dessert for you, not according to the menu, but based on what you like – with chocolate, vanilla, fruits.
If you like the oriental vibe and the taste of Moroccan cuisine, choose the colorful tagine at One & Only Royal Mirage and dine surrounded by soft, traditionally-styled pillows and multicolored stained glass windows.
For a special dinner in a classic interior with crystal chandeliers and European cuisine, head to Celebrities Restaurant, and for Asian cuisine, opt for Eauzone, which is surrounded by water. The evening is not over without a dessert from Samovar Lounge – these European and Oriental-inspired dishes cannot be missed.
For romantics who want to have dinner on the beach, there is The Beach Bar & Grill at One & Only Royal Mirage. Choose a table on the sand, order champagne, listen to the sound of the waves, and enjoy each other's company in one of the most beautiful locations in Dubai.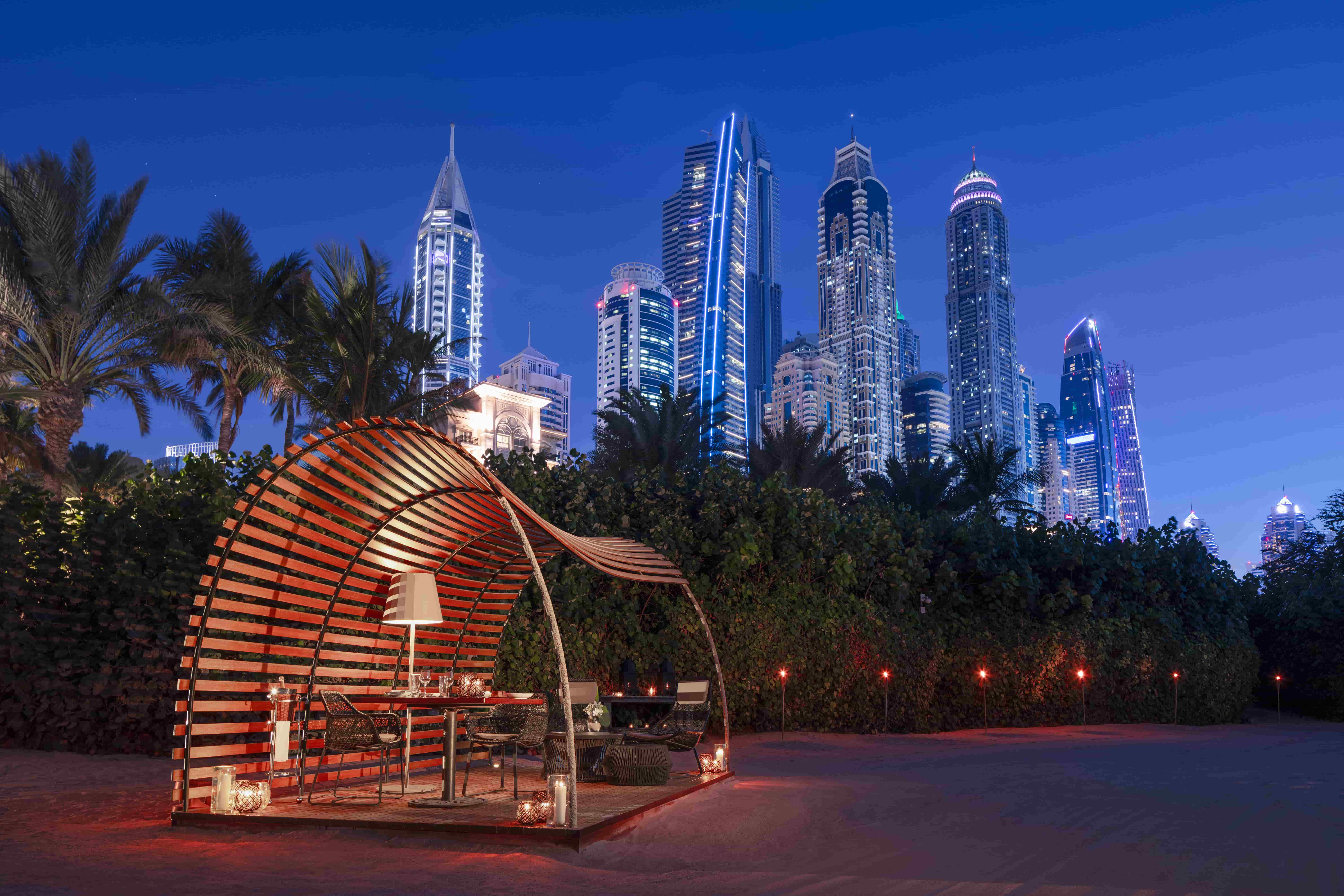 The most romantic suites and villas
All rooms and villas at One & Only Dubai combine European minimalism and Arabic spirit, making you feel at home while enjoying the atmosphere of a modern oriental palace.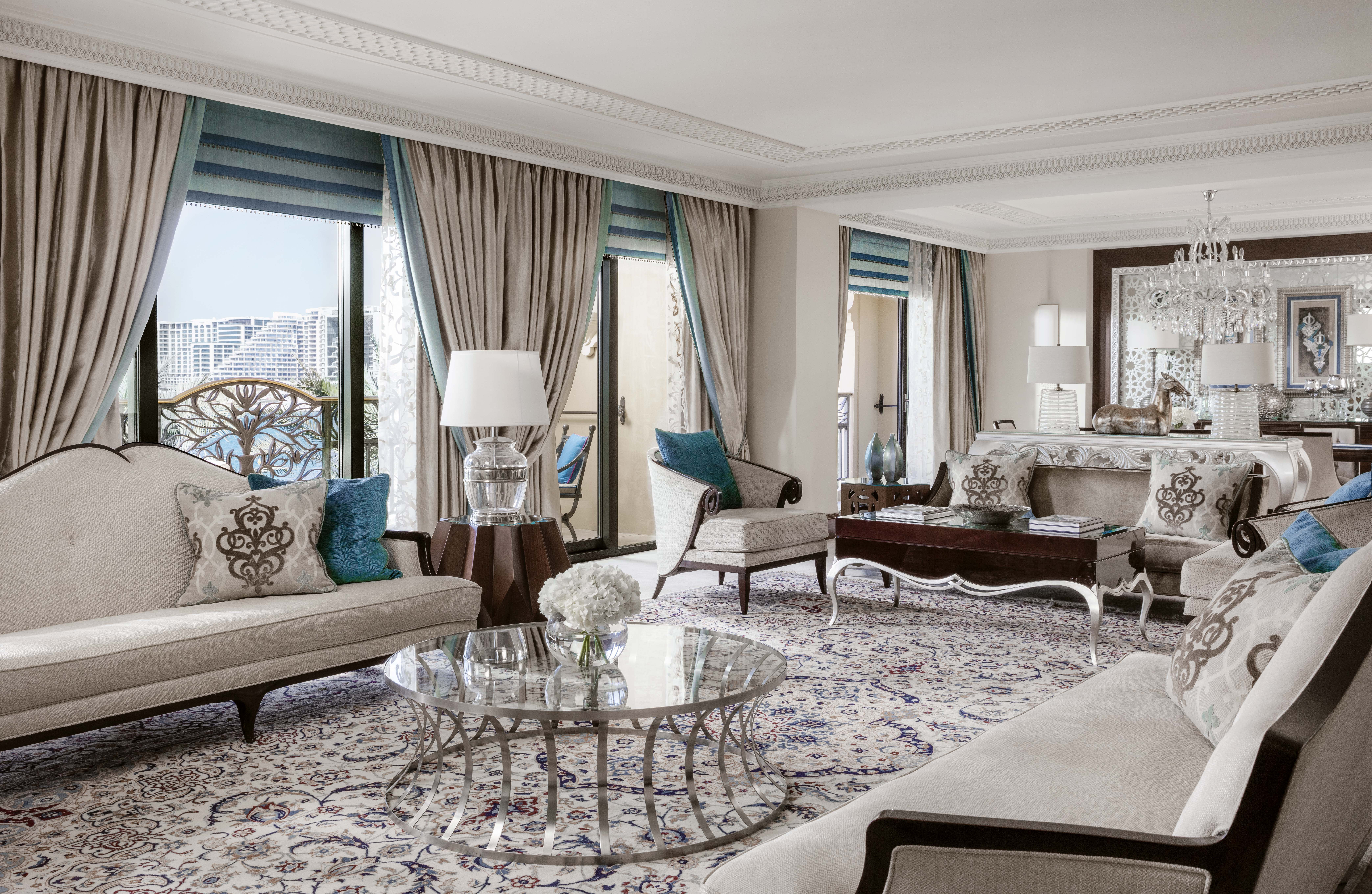 One&Only Royal Mirage
Here you'll be able to enjoy not only your room but also a beautiful open space for personal use. Even the single and relatively small (65 square meters) Premier Rooms at One & Only The Palm have a balcony or patio. Some resort suites have a dedicated staff team who are ready to bring a late-night snack of strawberries or chocolate dessert for breakfast.
Olivier Louis:
All One & Only Dubai Resorts are designed with romance in mind. I can't even name a suit that would be especially ideal for newlyweds because they are all great for couples in love. Although I would probably recommend one of our One & Only The Palm with a pool and terrace, or one of the Beach Villas. For those who love privacy, the Garden Villa at One & Only Royal Mirage is a great option. It is a 300-meter space with two bedrooms and a private entrance. Many of our famous guests opt to stay there.
One&Only The Palm; One&Only Royal Mirage
Special activities
A dinner with candles at night, iced cocktails on the beach, sailing trips, and beautiful restaurants – everything sounds great, but that's not all you'll remember from a wedding or anniversary at One & Only Dubai. On the private kilometer-long beach you can go surfing, windsurfing, kayaking, water skiing, sailing, or even do some yoga. In addition to volleyball, basketball, tennis, petanque, all kinds of fitness classes, and other entertainment on the resort's grounds, you can ride the desert in a hot air balloon, ride a Jeep in the sand dunes, visit the best water park in the country Atlantis Aquaventure, and watch a falcon show.
The spa complexes at both resorts are also a must-visit. One & Only Royal Mirage is known for its classic hammam – a concentration of warmth, comfort, and self-care. One & Only The Palm has created the only Guerlain Spa in the UAE, featuring special rituals developed in partnership with the Guerlain perfume house.
According to Olivier Louis, guests who celebrate a wedding or anniversary at one of the One & Only resorts in Dubai tend to return more than once – often with their children and extended family. For the younger guests, both resorts have gaming clubs, private pools, and fun activities, so for families, both One & Only resorts are utterly perfect. A visit to either of the One & Only resorts is a great reason to make Dubai your holiday destination of choice.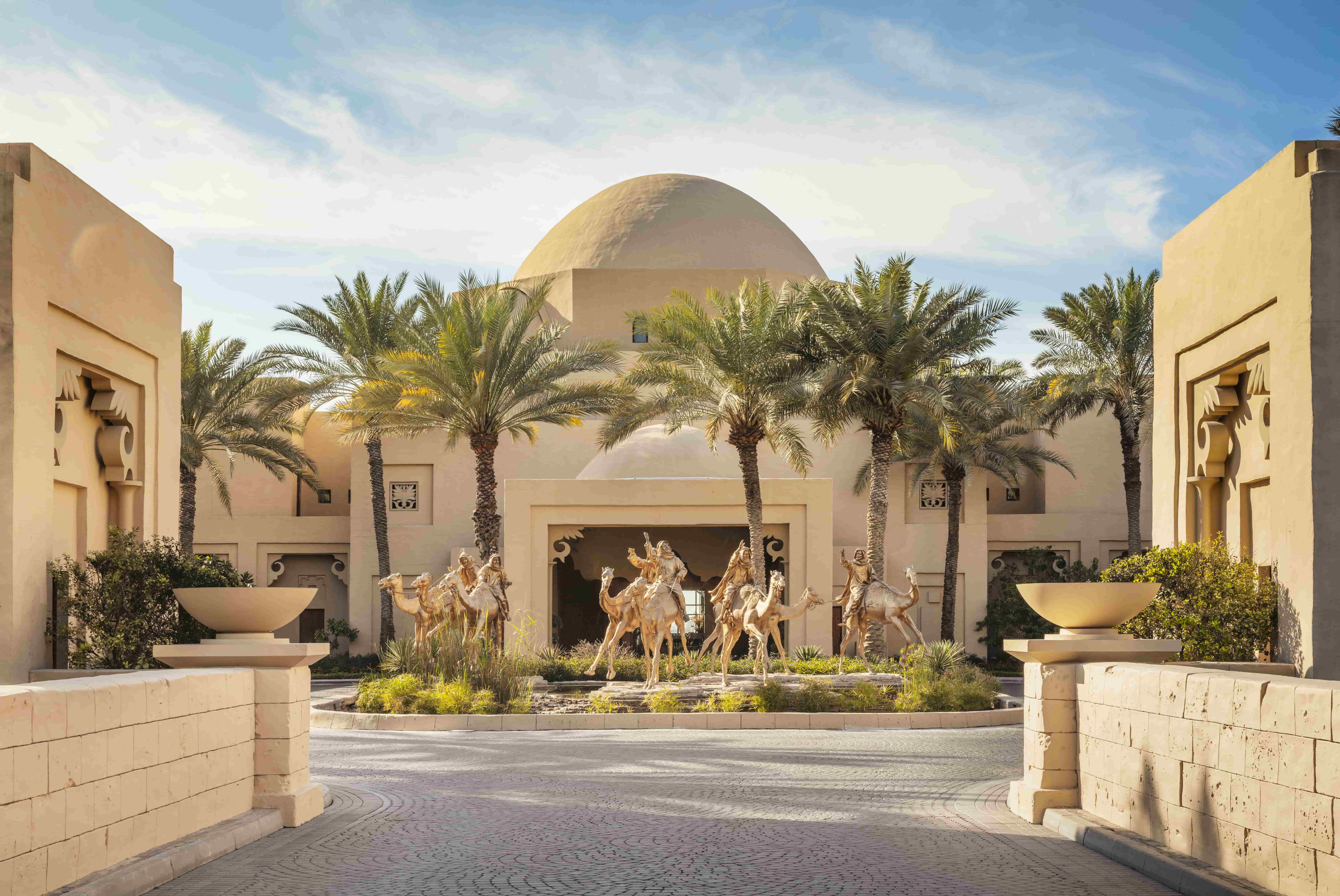 One&Only The Palm