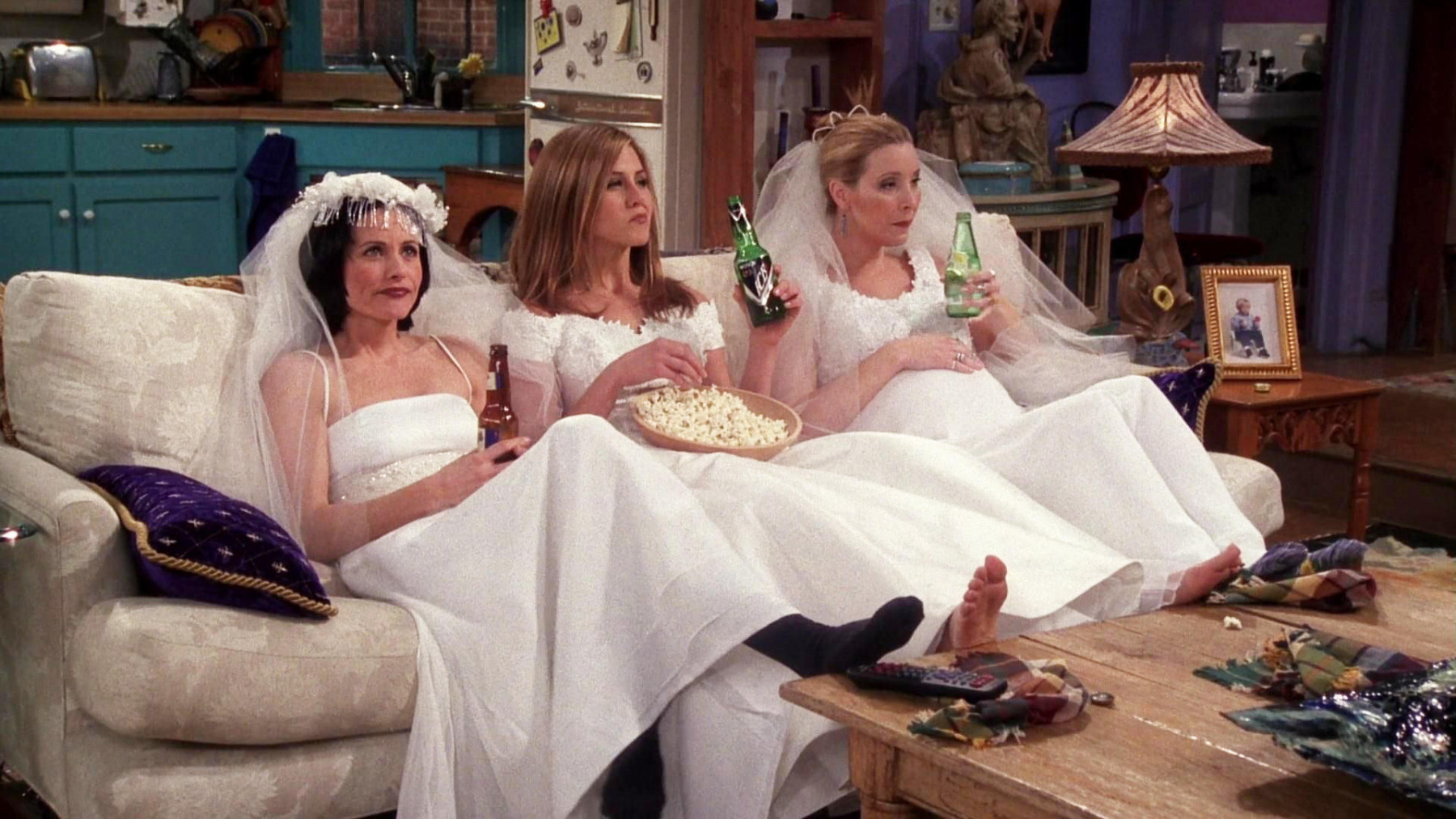 Of course, this collection cannot be considered as a guide to action since the looks of many of our favourite heroes have gone out of fashion. However, it's nice to remember them. You might even want to watch one of these TV shows while preparing for your wedding. So, let's begin!
«
Sex and the City

»

First, start watching it right away, if by some ridiculous accident you haven't seen it yet. Secondly, this series is a warehouse of luxurious outfits, including wedding ones. Let's start with Charlotte and her wedding dresses.

We all wished the most romantic heroine from the legendary four to marry the man of her dreams as soon as possible. And she succeeded, but not on the first try. Both Charlotte York's wedding dresses are incredibly beautiful and minimalist.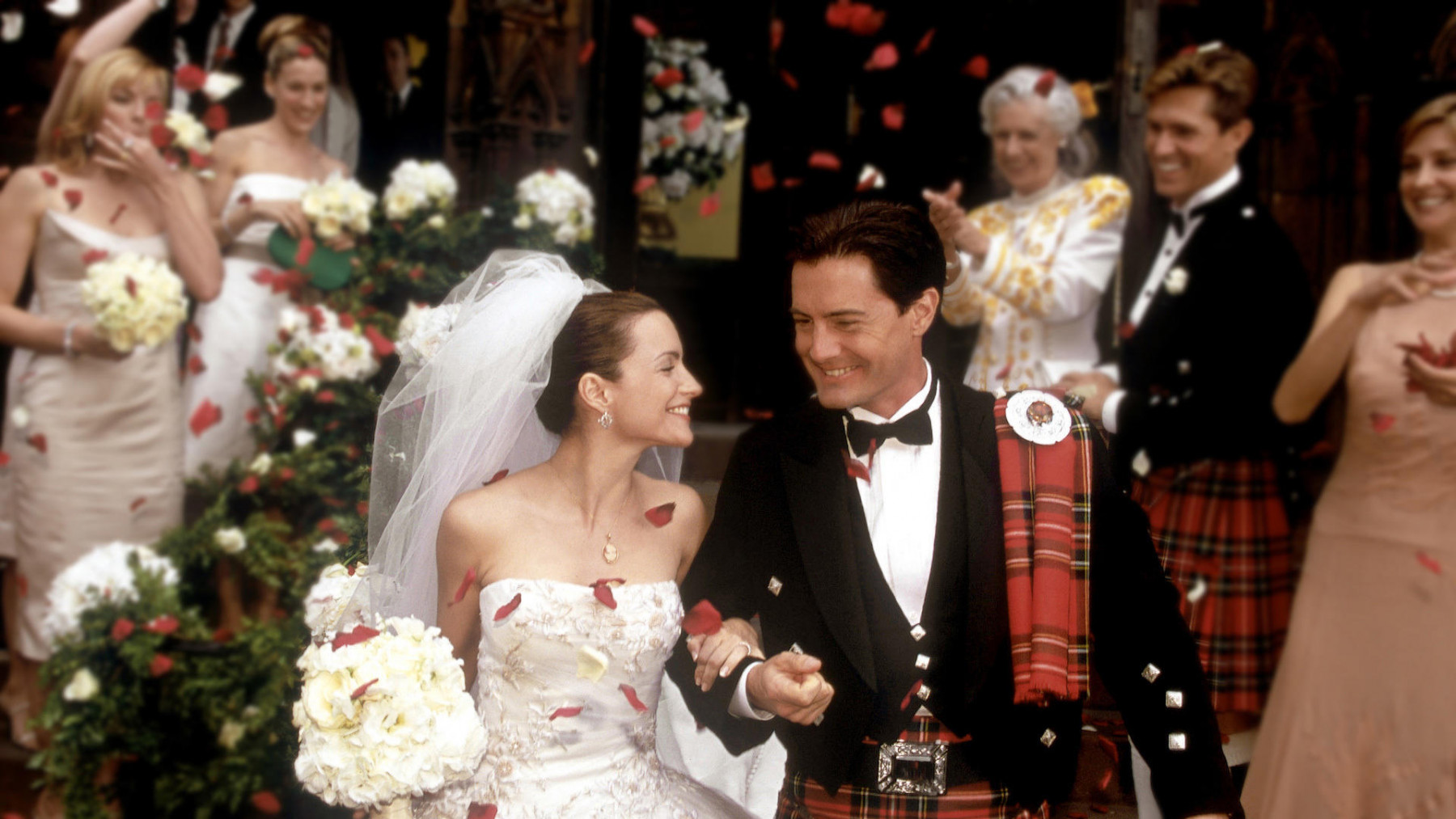 Another heroine of the series, Miranda, was also a bride. Her wedding look cannot be called classic. She chose a red-brown velvet suit with a skirt instead of a snow-white dress.
«
Friends

»

We all remember the episode when the girls from "Friends" dressed up in wedding dresses and did not want to take them off. But let's not forget about the final episodes of the seventh season, when the long-awaited wedding of Monica and Chandler took place.

And there is also the runaway bride Rachel and the charming bride Phoebe in the tenth season.
«
Gossip girl

»

Throughout the series, Serena either starts a relationship with Dan Humphrey, then breaks up with him, but in the final episode they marry. The Queen of the Upper East Side wore a Georges Chakra strapless gown in white tulle with gold accents.

The second main character of the series, Blair Waldorf, said "Yes" to Chuck Bass in an elegant blue wedding dress by Elie Saab. And the couple got married right in Central Park in New York. After the first kiss Chuck was arrested - but that's another story.
«
Charmed

»

Probably no other series has had as many weddings as this one. Let's recall the most striking of them: the ceremony of Paige and Henry, Phoebe and Cole, Piper and Leo, Phoebe and Dex and even the wedding of evil spirits in the bodies of Phoebe and Cole.



Посмотреть полностью: http://www.spletnik.ru/blogs/pro_kino/165501_svadby-iz-seriala-zacharovannye
«
Dr. House

»

House's colleague, Dr.Allison Cameron, was clearly not indifferent to her boss, but after an unsuccessful date with him she decided to forget about her feelings. In further episodes Allison married another colleague, Dr. Robert Chase. During the wedding, the bride looked beautiful in a classic-cut dress, which emphasized her calm character.