Photo: Deon & Reni; Ksenia Antonova
Congratulations on your engagement! We understand that your head is now spinning from the joy of what is happening, the surprise, and the sparkle of an engagement ring on your finger. And you are probably confused, because now you need to prepare for the wedding, and you don't even know where to start! Let's talk about what to do right after the engagement.
Think it over
It is not ultra important exactly how the marriage proposal took place because it is still a very important moment for you both. If you feel that you need to take some time to be alone and process the events of the last few days, do not hesitate to do it – sit in your favorite cafe or just enjoy being at home alone. Try to digest the happy event and commit the feelings on the day of your engagement to memory – you will want to remember them for the rest of your life.
Tell parents and friends
Do not rush to post a photo of your hand with a ring on Instagram: it will be much more pleasant for your relatives and close friends to hear the good news in person or from you directly if meeting in person is not possible. Believe me, you will want to see their surprised and happy faces! You can arrange a family dinner and announce the engagement with the groom, or you can just call your mom on Skype – whatever you feel is best!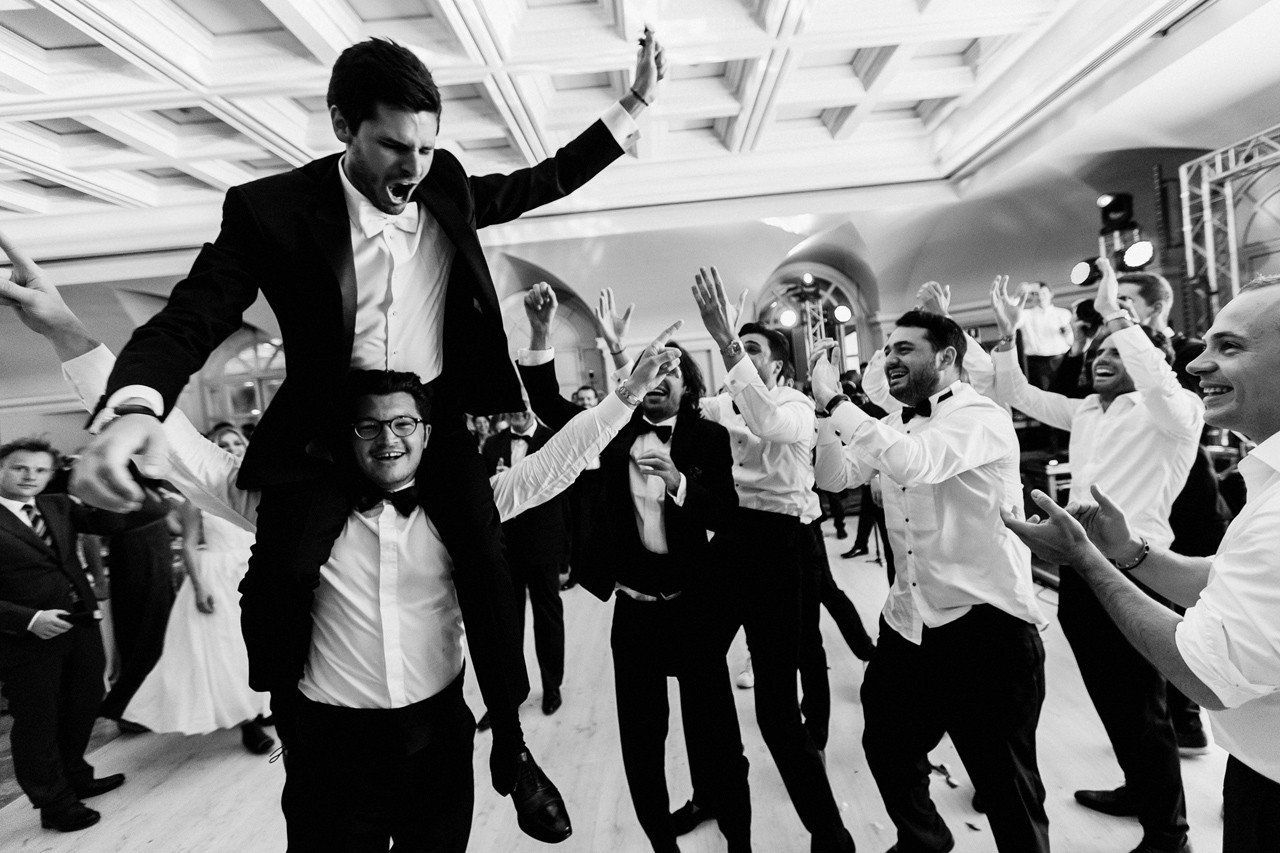 Photo: Misha Moon
Adjust the ring size
This may not be the most romantic stage, but it is certainly one of the most important. If the groom guessed right with the size - great, but if the ring is a little tight or falls off, do not hesitate to take it to the jewelry workshop, so that later on you do not worry that it will fall off or pinch your finger. As a rule, general jewelers can change the size of your ring for you, but the occasional exceptions are rings with rich decor, rhodium plating and complex inlay stones. These rings will require a more specialized jeweler.  
Photo: Lucy Weddings
Get a manicure
In the coming days, you will often be showing your engagement ring to relatives, friends, colleagues, and in general, to anyone with whom you share the news of your engagement. Make sure your hands look nice in advance! A nude tone that will not distract attention from the ring is the most classic option, but remember that you can always add an interesting twist to it in the form of laconic drawings or colored spots. No one is forcing you into the usual pink or beige: feel free to combine different shades of bright varnishes, if you feel inspired.
@ceremony.us; @bebebe.msc
Start exploring real wedding photos
Perhaps you have an accurate picture of a future wedding, or maybe you have no idea what kind of celebration you want. It could be glamourous or intimate, in sunny Italy or the snowy suburbs, with bright large-scale decor or surrounded by wildflowers. Even if you already have some ideas, we advise that you study what real weddings today look like. The most convenient way to do this is in our photo section and Instagram.
 

 

 

Посмотреть эту публикацию в Instagram
Don't worry about budget, date or number of guests just yet: your task now is to determine what exactly aesthetic you want. So enjoy, look at beautiful pictures, save them to your Pinterest board or just to your computer desktop. Soon you will have a rough picture of what kind of wedding you want, and then you can start the second stage – actually planning the celebration.
Photo: Arseniy Prusakov; Ksenia Antonova